We know how to connect the dots
You know your business and organisation through and through. Similarly, we are deeply immersed in digital, and we're here to serve you in transforming your business through the strategic deployment of the digital tools that are right for you.
Achieve your goals faster
Our bespoke, flexible, agile approach will turbo-charge the transformation of your business or organisation.
Tackle problems head on
Eat the frog first, as the saying goes. We inspire you to have the courage to deal with the hard stuff first.
Grab the opportunities!
When you don't know what you don't know, a fresh pair of eyes can help you see opportunities before they are snapped up by others.
Transform your business
We offer services that can help take your business to the next level. Each service is determined according to your business needs.
Digital strategy
Whichever area of digital your business needs help with, we deliver actionable insights, customer-inspired strategies, and digital solutions that help your business achieve better outcomes and reach your goals.
Business mentoring
A Mentor offers you their knowledge, expertise and advice, helps you to reflect on your own experience and performance, thereby enabling you to 'self-coach' over time. This ability then makes it much easier for you to overcome challenges and develop key skills.
Product strategy audit
We objectively analyse, benchmark and critique your organisation on a range of indicators across five categories, namely leadership, structure, system, skills, and tools, helping you to see how you are placed to succeed in a digital world.
Executive support
We offer clear and trustworthy executive support, without burying you in confusing technology terms. Our team are friendly, approachable and honest, and will be at hand to assist you with any queries you may have.
Our services
A bespoke approach for each and every client.
We've been working on implementing digital change for long enough to know that few of the issues you are facing are truly unique (except for the all-important details, of course).
We're also wise enough to know that you and your organisation are unique, and this knowledge underpins our approach. There's no 'one-size-fits-all' here!
What our customers have to say:

"
Aidan is a rare type of person - someone who can blend business & technology perfectly and can cut through the noise. He is super passionate about both subjects and it's evident in the fact that he gives 100% to everything he sets his mind to.
"
Sarat Pediredla, CEO & Co-founder, hedgehog lab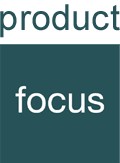 "
As European leaders in product management training and consultancy we've worked with numerous consultants over the past 15 years. Aidan is one of the most able and experienced consultants we have ever worked with. I'd have no hesitation in recommending him for any consulting that requires deep thinking, practical recommendations and excellent communications skills.
"
Ian Lunn, Founding Director, Product Focus
Ready to level up your business?
Get in touch to book a free, no obligation consultation in which our team can get to know more about your business and talk through how we can help you put a digital strategy in place that is designed specifically around your business goals.
Get in touch