We're those rare people who speak business AND technology
We're a group of highly experienced consultants who've worked in many industries, and with companies of all sizes. What do these have in common? Well, it's always a challenge to get commercial, leadership and technology delivery teams working together well. This is where we come in. Our unique approach focuses on creating strategies which support a shared vision - we get everyone on the same page.
Get a handle on what's happening
We've seen it all before. Our outside-in view will quickly identify weaknesses and opportunities.
Pulling in the same direction
Collaboration, communication and motivation underpin successful businesses. We build strategies to align delivery teams with corporate vision.
Add rocket boosters
We will supercharge your business by ensuring that your investment is put to best use. Forward!
How we work for you
Our services are designed as discrete interventions, with clear aims, approach and timescale.
Organisational analysis
We objectively analyse, critique and benchmark your organisation using our unique Organisational Mechanics framework, helping you to see how you are placed to succeed in a digital world.
Strategy development
Many companies have a 'strategy gap', with operational teams unclear on how to deliver on the company vision. We're experts at the analysis and development of integrated and aligned company, portfolio and product strategy.
Delivery support
We offer hands-on support for management, digital design, marketing and software engineering to decrease your time-to-market and smooth out resource shortfalls.
Executive mentoring
We know how hard it is for you - we've been there. Our mentors use their knowledge, expertise and advice to help you reflect on your own experience and performance, to grow and develop your leadership.
Our services
We know there are no silver bullet solutions.
We've been implementing digital change for long enough to recognise many of the issues you face, and we bring you solutions from hundreds of other companies that learned the hard way!
We're also wise enough to know that every organisation is made up of unique people, facing unique challenges. We don't take a one-size-fits-all, dogmatic approach, but find out what works for you.
What our customers have to say:

"
Samepage is that rare thing - someone that can blend business & technology perfectly and can cut through the noise. They're super passionate about both subjects and it's evident in the fact that they give 100% to everything they do.
"
Sarat Pediredla, CEO & Co-founder, hedgehog lab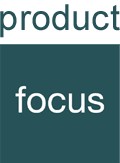 "
As European leaders in product management training and consultancy we've worked with numerous consultants over the past 15 years. Samepage has some of the most able and experienced consultants we have ever worked with. I'd have no hesitation in recommending them for any consulting that requires deep thinking, practical recommendations and excellent communications skills.
"
Ian Lunn, Founding Director, Product Focus
Curious? Let's have a chat
We love hearing about the varying experiences of businesses in different industries, at different stages of growth. Drop us a line and we'll arrange a chat. There's no hard sales pitch, and hopefully we will both learn something!
Get in touch